Class XII marks a significant milestone in a student's life. It is the final step in the school years and signals the start of a new journey – higher studies or work. But many students are overwhelmed by the number of career options available today.
After clearing Class XII, students in India usually have three main options: pursue further studies by enrolling in a degree program at a college or university, take a professional course, or enter the workforce.
As we move closer to the future, technology is transforming every aspect of our lives. India is no exception, and in 2023, the career options available will be pretty different from what we had in the past.
Young people looking to find their place in the world increasingly turn to futuristic career options that align with their interests and values.
With this in mind, this blog post will explore some of the exciting career opportunities available in India by 2023 and how students can prepare for them now. 
So read on to learn more about these forward-thinking job paths and how you can start your journey towards a bright future!
Moreover, the world is changing fast, and futuristic careers that did not exist even a few years ago now exist. Here, we will explore some of the most exciting futuristic career options available today for Class XII students in India. 
From artificial intelligence to robotics, discover what your future could have in store for you!
Pursuing further studies is a popular option among students in India. After completing Class XII. Students can enrol in a three-year bachelor's degree program at a college or university. 
Many prestigious institutions in India offer various undergraduate programs, such as engineering, medicine, commerce, and arts. Students can also pursue postgraduate studies by enrolling in a master's or doctoral program.
Professional courses are another popular option among Indian students after Class XII. These courses enable students to gain the skills and knowledge required for specific professions.
 Some of India's most popular professional courses include management, computer science, and law. Specialised institutions and colleges generally offer these courses.
Many students also choose to enter the workforce after completing Class XII. In India, there are many opportunities for young professionals across different sectors. Students can find jobs in the government or private industry or even start their businesses.
Here are some futuristic career options after Class XII that are not only good for the environment but also have great potential in India: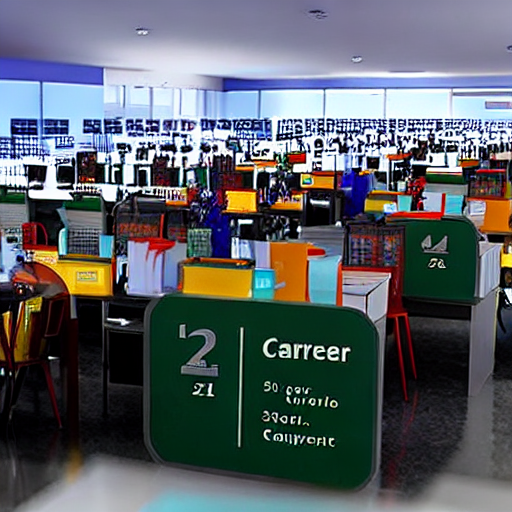 In a country like India, where the population is ever-growing and the demand for resources is always on the rise, it's essential to have Futuristic career options.
Futuristic career options that are sustainable and environmentally friendly. 
These four career options are perfect if you want to save the planet and positively impact our energy future. 
Solar Energy Engineer- With the ever-increasing demand for energy, there is a big push to find renewable sources of energy that don't put a strain on our limited resources. 
Solar energy is one of the most promising renewable energy sources, and solar energy engineers are in high demand to develop and implement new solar energy systems.
Wind Energy Technician: Like solar energy, wind power is another renewable source that will help us satisfy our insatiable need for sustainable forms of power generation. Though less par yet, it only makes sense that this engineer would be busy installing and maintaining new wind turbines. 
Geothermal Heating & Cooling Specialist: Architects installing geothermal heating & cooling ensure that buildings have evenly heated temperatures. This is throughout the year without using environmentally harmful heating methods like gas or oil furnaces. 
Recycling Coordinator: Recycling coordinators have an essential role as we become more conscious about reducing waste. They help businesses recycle their waste instead of throwing it away or burning it at waste incineration plants.
With technological advancements, there has been a rise in the demand for robotics experts.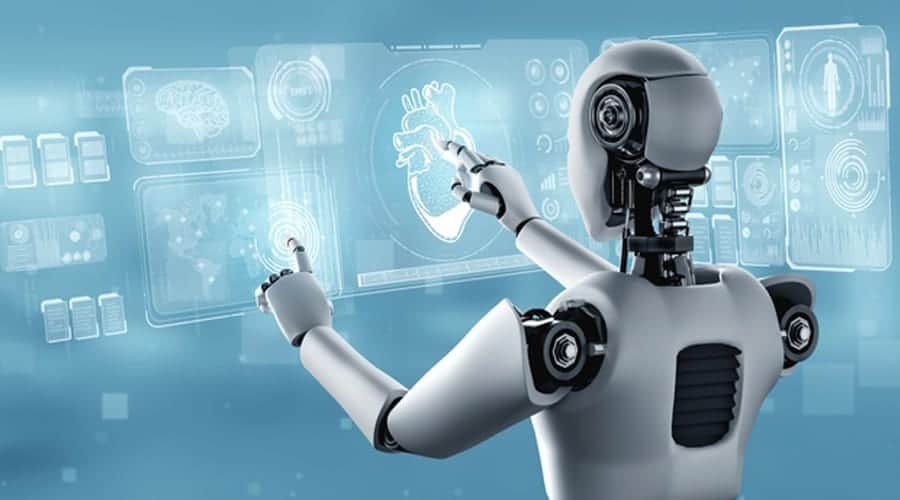 Futuristic Career in Robotics 
Careers in robotics are becoming increasingly popular as technology advances. There are many Futuristic career options in robotics, from engineering and programming to manufacturing and sales.
Robotics is one of the most upcoming and futuristic career options in India. With technological advancements, there has been a rise in the demand for robotics experts.
As a result, there are various job roles that a student can opt for after completing their Class XII in India.
Robotics Engineer: Robotics Engineers are responsible for designing, constructing, maintaining and operating robots and control systems.
Robotics Programmer: Robotics Programmers write computer programs that control the actions of robotic systems.
Robotic Technician: Robotic Technicians work on robot installations, repairs and maintenance.
Robot Systems Integrator: Robot Systems Integrators are responsible for integrating different elements of robotics technologies into a cohesive package.
Robotics Research Scientist: Robotics Research Scientists conduct research and develop new techniques in robotics.
Robotics Sales and Marketing Specialist: Robotics Sales and Marketing Specialists identify potential customers, develop sales strategies and promote products to the right people.
Robotic Process Automation (RPA) Developer: RPA Developers create software tools to automate business processes with the help of robots or AI bots.
Some of the popular career options in robotics are:
1. Robotics Engineer
2. Robotics Technician
3. Robotics Programmer
4. Robotics Designer
5. Research Scientist
With the increasing demand for robotics experts, these career options are expected to grow even more. Students interested in pursuing a career in robotics can opt for any job depending on their interests and skillset.
Responsible for designing, building, and testing robots. They work with both software and hardware to create effective and efficient robots. In addition, robotics programmers write code that tells robots what to do.
They also test and debug programs to ensure that they work correctly.
Manufacturing jobs in robotics involve assembling robots and components. Therefore, these workers must have a strong understanding of how the various parts of a robot work together.
They also must be able to troubleshoot any problems that arise during production.
Sales jobs in robotics require individuals to sell robots and related products to businesses and consumers. They must be able to communicate the features and benefits of these products effectively.
They also need to be familiar with the latest trends in the robotics industry.
Conclusion
With the introduction of new technologies and advancements in India, we can see a rise in futuristic career options after Class XII.
These careers offer great potential for growth as they will be based on cutting-edge technology and skills that will become increasingly important in our digital world. 
In conclusion, the future of work in India looks promising, with opportunities for creative and innovative career paths that can take you beyond traditional job roles.
With the right set of skills and qualifications, you will be well-equipped to explore some exciting futuristic career options after Class XII in India. 
It's essential to stay updated on new industry trends so that you can make informed decisions about your plans. We wish all students the best of luck as they embark on this exciting new path!
We have looked at popular options such as Cyber Security, Artificial Intelligence (AI) Development, Robotics Engineering, Virtual Reality Design and more.
So if you want to pursue a promising career with unlimited possibilities, these futuristic job opportunities could be the perfect fit.