Over 50 team members volunteer to plant saplings as part of Eco TDOG 
CSR Initiative by Telus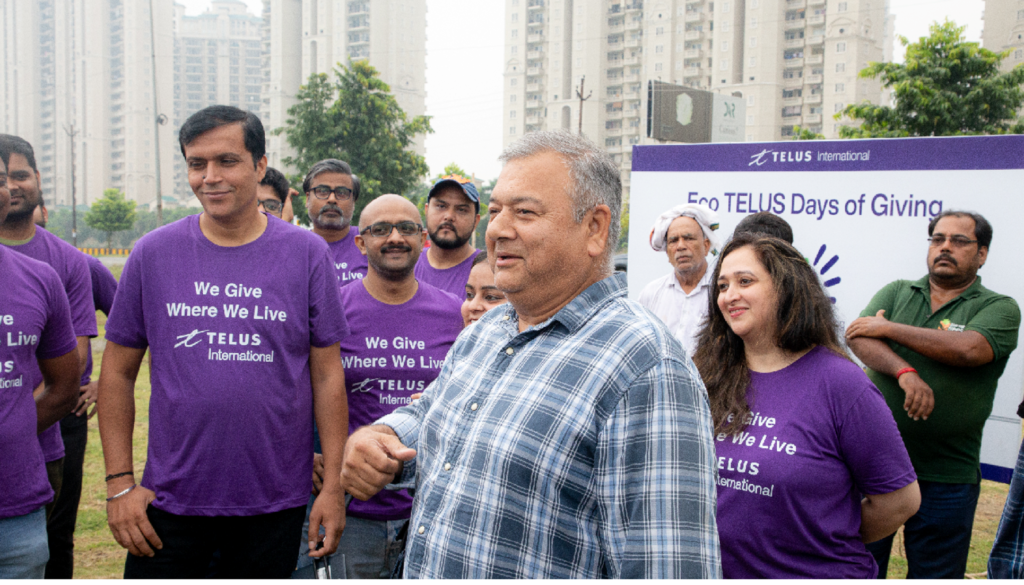 Noida, India: As part of TELUS International India's flagship corporate social responsibility initiative, TELUS Day of Giving (TDOG), in August, more than 50 team member volunteers planted 1,500 saplings in Noida Sector-150. The driving force behind this initiative is to actively contribute to the Green India Mission, bolstering the nation's forest cover. The planted saplings are native to the region and will flourish in the current environment. 
The beneficiary non-governmental organization (NGO) for this year's Eco TDOG is Give Me Trees Trust, India's largest community-based voluntary tree planting and conservation movement, working to establish micro forests and urban green spaces. The NGO was founded by Swami Prem Parivartan, or 'Peepal Baba,' a well-known local environmentalist. He, alongside his team, have helped plant more than 20 million trees in 202 districts across 18 states in India. 
"Observing our team members unite for this noble cause and contribute towards the mission of a greener society is both inspiring and heartwarming. The collective dedication they exhibit underscores the remarkable capacity for positive change that can emerge from within our organization. As we move forward, TELUS International India remains steadfast in its commitment to play an active and meaningful role towards the care of our nation's environment. The passion demonstrated by our team members reaffirms our resolve to embrace responsibility for the well-being of our surroundings, driving us to continually explore innovative avenues for environmental care and sustainability," shared Arshad Majeed, Service Delivery Vice President for TELUS International Digital Solutions. 
TELUS International India has been actively engaged in similar activities focused on supporting local communities and driving environmental benefits. In a TDOG event held earlier this year, 474 donors and 46 fitness challenge finishers participated in the TDOG Virtual Fitness Challenge and dedicated almost a thousand volunteer hours to raise funds also in support of Give Me Trees Trust. In 2022, 3,500 saplings were planted in Ghaziabad in support of SayTrees Environmental Trust. 
Environmental and health challenges have been long standing concerns in India. TELUS International continues to place focus on finding unique ways to address these, as well as to ensure the health of its team members and their loved ones, through initiatives like this, along with increasing India's green cover by planting trees. 
Since 2007, TELUS International and its team members have impacted the lives of more than 1.2 million people across the globe through volunteer activities and charitable giving, including Community Board donations. 
From cleaning local shorelines and parks, donating blood, planting trees, recycling old mobile devices, or volunteering at neighbourhood food banks, the TELUS International team is committed to creating long-lasting impacts and helping address some of today's most pressing challenges in their local communities.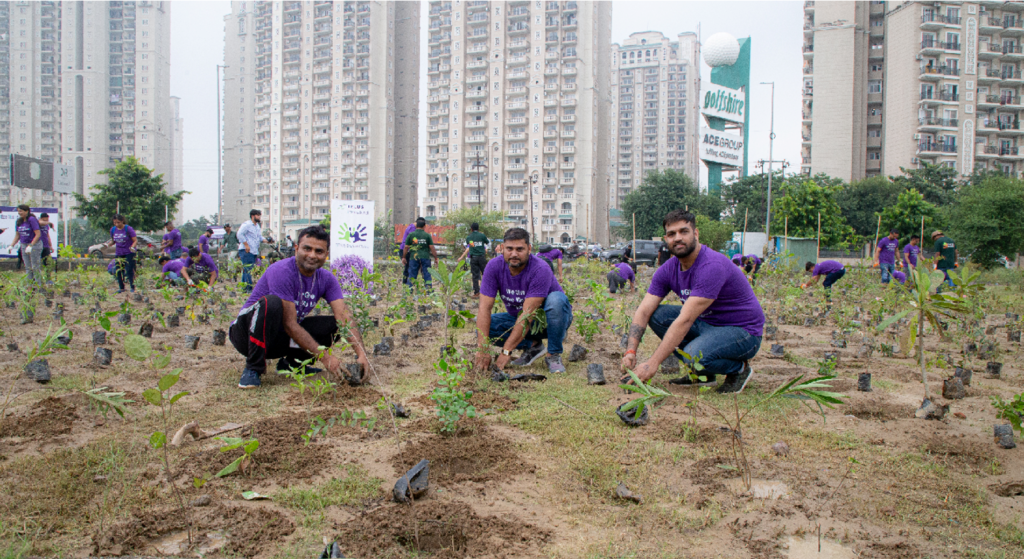 TELUS International India is an India-based provider of digitally enabled customer experience and business process solutions and is a proud member of the global TELUS International family. 
About TELUS International 

TELUS International (NYSE & TSX: TIXT) designs, builds and delivers next-generation digital solutions to enhance the customer experience (CX) for global and disruptive brands. The company's services support the full lifecycle of its clients' digital transformation journeys, enabling them to more quickly embrace next-generation digital technologies to deliver better business outcomes. TELUS International's integrated solutions span digital strategy, innovation, consulting and design, IT lifecycle including managed solutions, intelligent automation and end-to-end AI data solutions including computer vision capabilities, as well as omnichannel CX and trust and safety solutions including content moderation. Fueling all stages of company growth, TELUS International partners with brands across strategic industry verticals, including tech and games, communications and media, ecommerce and fintech, banking, financial services and insurance, healthcare, and others. 
TELUS International's unique caring culture promotes diversity and inclusivity through its policies, team member resource groups and workshops, and equal employment opportunity hiring practices across the regions where it operates. Since 2007, the company has positively impacted the lives of more than 1.2 million citizens around the world, building stronger communities and helping those in need through large-scale volunteer events and charitable giving. Five TELUS International Community Boards have provided $5.3 million in funding to grassroots charitable organizations since 2011. Learn more at: telusinternational.com. 

For more information, please contact: 
Pia Barbarra Gajasan 
Regional Communications Senior Manager for Asia Pacific 
TELUS International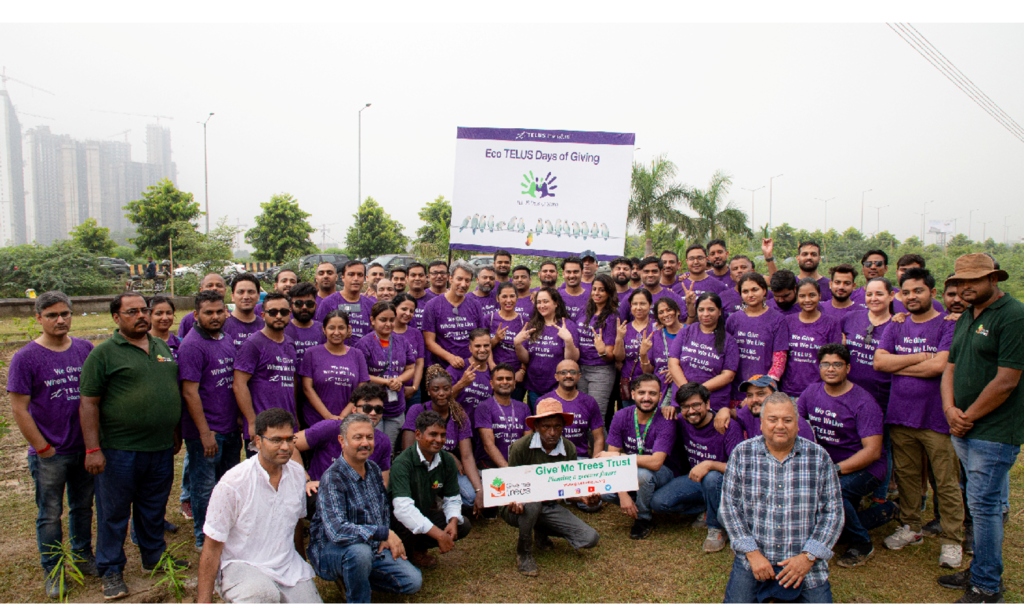 Disclaimer: This information is provided for general purposes, and we do not guarantee its completeness or reliability. Your use of this press release implies your acceptance of this disclaimer, and we are not liable for any associated losses or damages. External links are provided for convenience but are not endorsed by us. Temporary technical issues may impact availability.
For press release submissions, please contact [email protected].