Passion drives your Career
To create indispensable content, we host continuing webinars that engage with sector leaders and experts. All webinars are free to attend and offer the perfect opportunity to develop your knowledge and interact directly with Career influencers.
Boost your performance, enhance your skills and apply the strategies of today's  achievers.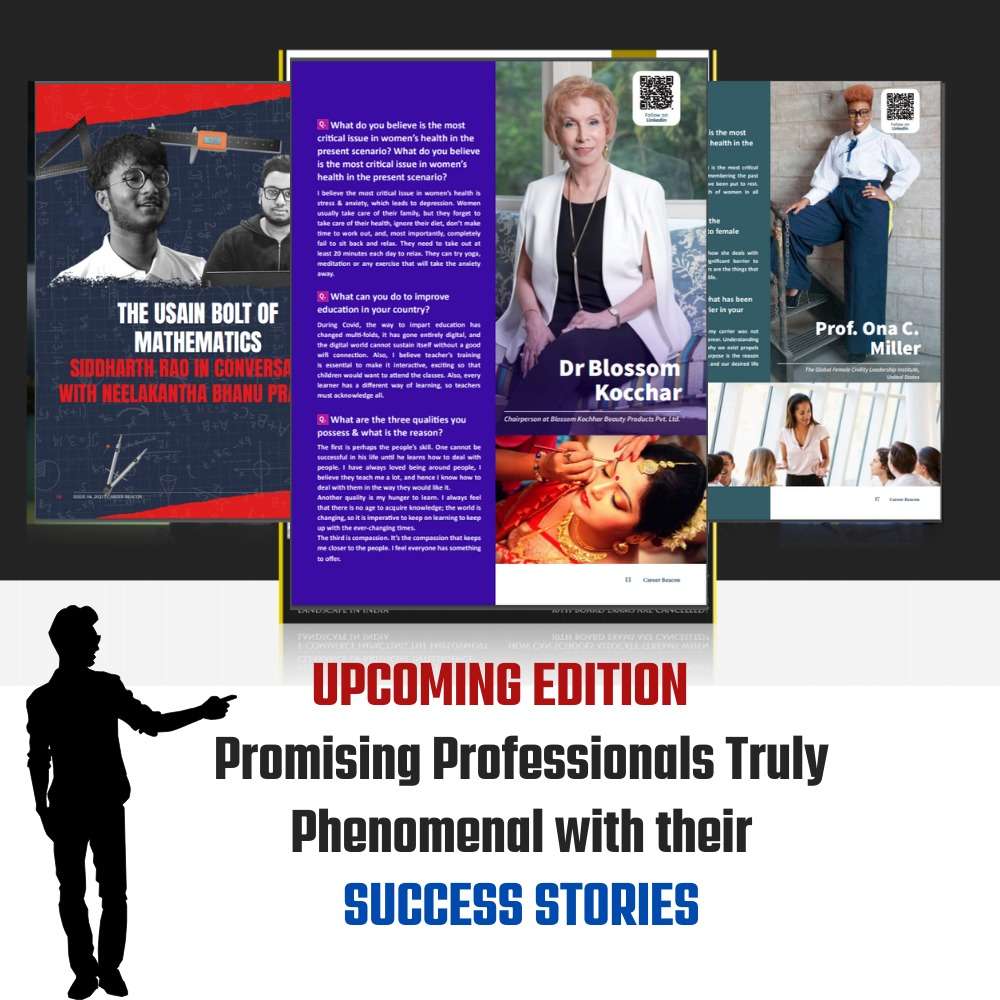 'Career Beacon has been a pioneering effort, collaborating and connecting so many educators in the field of education with a focus to create opportunities for the children by empowering educators. Their initiative to recognise the efforts of those who journey through these tough times has been hugely motivating, and only a visionary can think of creating this positivity. '